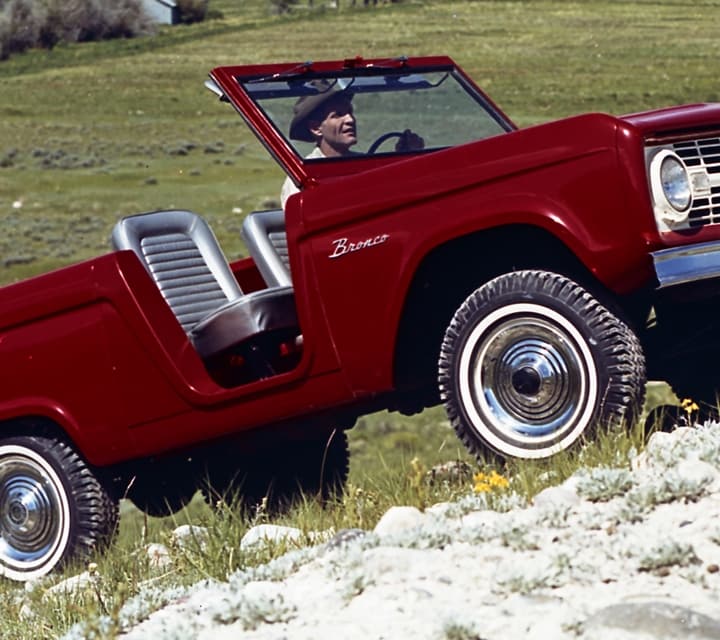 It was last seen rolling off the assembly line in 1996. Its return was confirmed at the Detroit Auto Show in 2017. It has legions fans in La Mesa who cannot wait to see it in the new inventory at Penske Ford La Mesa. What is it? It's the new Ford Bronco.
The Upcoming Ford Bronco
Ford promises the new Bronco will be a real, rough-and-tumble 4x4 built with body-on-frame construction. It will share a frame with the Ranger, which was revamped for the 2019 model year. Like its competitors in its class, such as the Jeep Wrangler or Toyota 4Runner, the Bronco will be made to handle harsh off-road conditions. It is made to go way beyond La Mesa.
Based on early images, the production Bronco will be boxy in style, similar to the Bronco-R, its sibling made just for off-road racing. Sources expect the mystery machine to have a rectangular grille and round headlights. It may be as long as 16 feet, bumper to bumper.
Impressive Style and Features
An alleged color palette showed 10 potential colors, some of which are common to other Ford products, like the Mustang's Race Red and Oxford White. There will be plenty of unique colors for La Mesa drivers to choose from.
Under the hood, observers expect Ford to use its proven EcoBoost engine. A version of which is already available in Ford's F-150 Raptor off-road vehicle and its GT supercar. We will have to wait and see just how powerful the new Ford Bronco is.
While standard pricing is still anybody's guess, Ford is expected to offer many different accessories with the Bronco when it launches. You'll be able to customize the new Ford Branco to your heart's content.
Visit Penske Ford La Mesa to Learn More
And that is the question: When will the new Ford Bronco be available? Ford has been notably coy about providing an exact date. You can contact us at Penske Ford La Mesa to learn more about when this model will come to our dealership. If you're an off-roading fan, don't be surprised if your friends line up in front of Penske Ford La Mesa in the days before it arrives. We look forward to working with you soon!