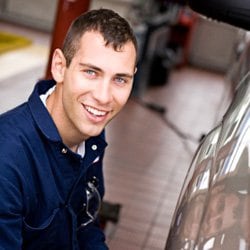 Penske Ford La Mesa

in La Mesa Carries the Genuine Parts Drivers from San Diego, Chula Vista and El Cajon to Fix their Fords right, without breaking the bank

Whether you're looking to add to your Fusion, Explorer, Focus, Escape, or F-150 or you just want to repair it, Penske Ford La Mesa can help. Don't put any old parts into your car, make sure they are genuine Ford manufactured parts or you'll be driving dangerously and may be back in the shop within weeks replacing the knock-offs.  We have the parts you need and they won't cost you an arm or a leg, just tell us what you need and we'll get it for you.  If customers want to repair their car or truck, we're happy to just get you the part, but if you aren't the do-it-yourself type, our Service Professionals will make sure the right part goes in the right place or just give you pointers to keep your Ford, running like a Ford.

To get started you can fill out the secure form below, swing by our dealership located at 8970 La Mesa Blvd La Mesa, CA convenient to San Diego, Chula Vista and El Cajon or by giving our Parts Department a call at (888)751-3509.  We look forward to helping you get your New Ford or Used car back in to tip-top shape!
Your privacy is important to us.  Before completing this form, please take some time to review our Privacy Policy, which can be accessed here or by clicking the "Privacy" link at the bottom of our website.